Audius is a digital streaming service that connects fans directly with artists and exclusive new music.
It does this by being fully decentralized: Audius is owned and run by a vibrant, open-source community of artists, fans, and api all around the world. Audius gives artists the power to share never-before-heard music and monetize streams directly. With the Audius API, developers can build their own apps on top of Audius, giving them access to one of the most unique audio catalogs in existence.
Backed by an all-star team of investors, Audius was founded in 2018 and serves millions of streams every month, making it the largest non-financial crypto application ever built.
Our Company
Audius is a 26-person team of entrepreneurs, engineers, audiophiles, and blockchain experts. Our benefits include unlimited PTO, high quality paid medical insurance, FSA, 401k, yearly learning stipend, equipment stipend and a home office setup credit. We also have a monthly concert credit (COVID-19 permitting).
Our company is fully remote forever and our team is currently distributed across the United States.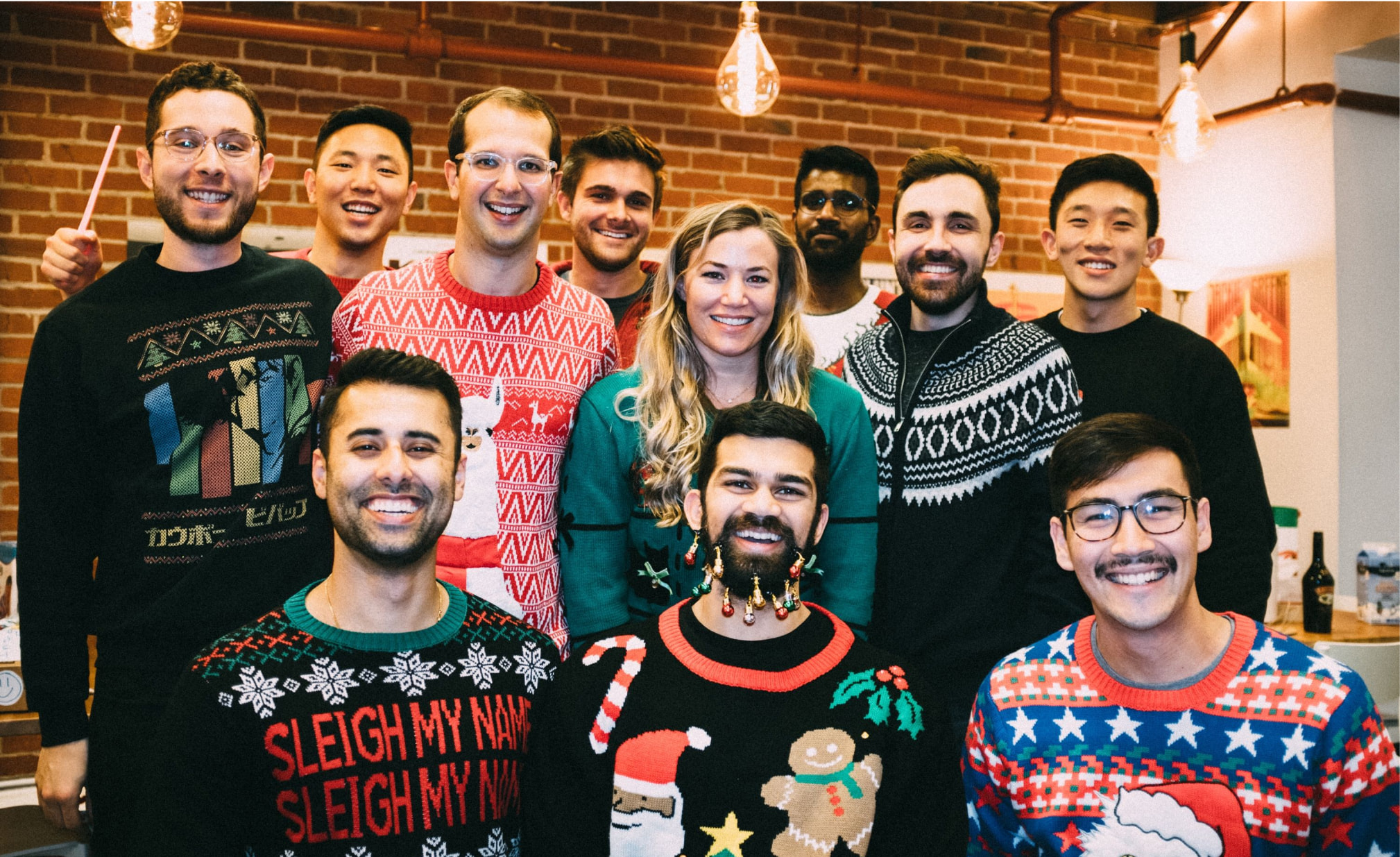 Who we are looking for?
We are looking for passionate team-players to help us architect and build the most difficult parts of the Audius product suite (web, mobile, desktop, client libraries and APIs). You are a collaborative, team-oriented engineer who enjoys working with a small group to solve big problems that need innovative solutions. You're eager to jump into multiple parts of our tech stack and have strong CS fundamentals to do so. We solve a lot of problems that can't be easily Googled or searched on StackOverflow.
Want to help empower artists across the globe?
Current Vacancies Include:
Multimedia Designer
We are hiring a remote Multimedia Designer who will work closely with external relations and product design teams to brainstorm and create high-quality content that captures and strengthens our brand image

Your responsibilities will include– Creating highly engaging videos and graphics to promote 'new feature' announcements, community events, and more.- Working with design and product teams to understand the project scope and objectives. – Participate in brainstorming sessions to come up with ways to promote new features
Skills we're looking for – Deep understanding of the Adobe Creative Suite, After Effects, Photoshop and Illustrator- Strong communication skills – Ability to uphold brand style guide and aesthetic – Detail-oriented individual with effective time management skills
Qualifications– At least 3 years of motion design experience- Strong portfolio of work- Must be authorized to work in the United States
Remote Software Engineer – Core Systems
Key Responsibilities
Be a generalist engineer and work on a diverse set of problems from client libraries that talk to different services to database sharding. More examples below.
Assume ownership of features end to end through development, testing and release
Promote sound engineering practices and champion best practices for testing, tooling and incident response
Must be authorized to work in the United States
Skills and Experience
Must have 2+ years of experience working with production systems
Extensive experience with a modern programming language (Javascript, Python preferred), shell scripting and strong Linux fundamentals
Solid conceptual understanding of full stack software development including system architecture, web serving infrastructure, and database design
Great interpersonal and communication skills and comfort working within a small team
Things you'll work on
Writing blockchain smart contracts using Solidity (ETH), Rust (Solana) and other languages and tools
Building a decentralized and distributed file system capable of automatic failover and replication
Building a real time blockchain indexer to normalize transactions into a database and shard it across third party infrastructure for lightning fast queries for 4 million monthly users
Building infrastructure agnostic, self upgrading services that will be shipped to external parties hosted in every way imaginable
Securing Audius with encryption and cryptography as well as identifying and fixing possible attack vectors
Bonus Points
Experience working at a startup
Experience with Blockchain and/or Distributed systems
Experience building music players and apps

Remote Software Engineer – Product Engineering (Full Stack)
Key Responsibilities
Build and ship the next generation of music streaming features across web, mobile, and desktop
Work closely with Product and Design to craft engaging, pixel-perfect experiences for artists and listeners
Own features end-to-end through design handoff, development, testing and deployment in a full-stack manner
Skills and Experience
Extensive experience shipping significant user-facing features from start to finish
Solid computer science fundamentals (data structures, algorithms, code fluency, etc.)
Expertise with modern ES6+ Javascript (Typescript is a plus)
Experience with React or similar frameworks and proficiency in HTML + CSS
Experience engineering features that span both the frontend and backend stacks
Solid conceptual understanding of full stack software development including system architecture, web serving infrastructure, and database design
Familiarity with version control and agile software development methodologies
Experience working with designers
Must be authorized to work in the United States
Bonus Points
Experience working at a startup
Experience with blockchain technology and working with distributed systems
Experience building music players and apps
Familiarity with the web audio APIs and common streaming tech

Remote Software Engineer – Smart Contracts (Solana, Ethereum)
Key Responsibilities
Write, test, and deploy Solana blockchain (Rust) programs
Write, test, and deploy Ethereum blockchain (Solidity) smart contracts
Work closely with other blockchain engineers on the team and own core pieces of contract code that powers the economics, data storage, and transactional logic across Audius
Participate deeply in design discussions around tokenomics, blockchain interoperability, blockchain scalability, and governance systems
Skills and Experience
Deep experience with systems programming, ideally in Rust
Experience developing and shipping blockchain smart contracts
3+ years of experience building in production environments
Solid conceptual understanding of full stack software development including system architecture, web serving infrastructure, and database design
Great interpersonal and communication skills, comfort working within a small team, and owning projects
For more information or to apply visit their website: https://jobs.lever.co/audius